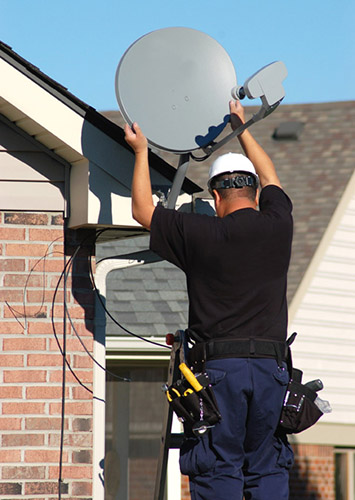 It is advisable to talk to a Cape Town DSTV dish installation specialists prior to choosing your aerial and satellite dish products- that's where we come in. Being experts in this line of work, we will offer professional advice which can enable you to avoid unnecessary costs in the future. The type of dish you select will dictate your T.V programming and the number of digital broadcasts you will be able to view.
You need to know about the different models available, their characteristics and reception capabilities when you are choosing your dish. These things will have a direct impact on the quality of the signal. The lowest-priced dish in the market is not always the best option as they can't withstand water impacts and may only have a lifetime of 18 months. The quality of the picture may also be compromised, breaking up occasionally, especially in bad weather. We have some products that can resist wind impacts and still maintain a quality picture, hence relieving you of frustrations.
As certified DSTV experts we know all there is to know. Installing a good quality dish is just but one thing you can do to have a quality signal, you equally need to install it strategically such that it receives a strong signal despite the prevailing weather conditions. Here is where the best dish installers differentiate themselves from the shoddy installers, choose the leading DSTV dish installations Cape Town wide, lest you are forced to hire again for re-installations and precision re-alignment. This is especially essential if you are thinking of selecting HD transmission packages. Smaller dishes are of no use here, and we strongly advise you get one of our 70cm High Definition dishes.
DSTV dish installations are not in most cases DIY projects; the complexity of the issues that might arise calls for professionals. Leave that job to us! We have the capacity to do it professionally and for a very low cost not found anywhere else. We are experienced and well conversant with DSTV dish alignment, in every job that we do we ensure we leave you with the best signal and a great viewing experience. We deal with all issues related to dishes including:
LNB options based on your needs
DSTV satellite receiver and dish tuning
Dish alignment
Satellite dish removal and re-installation
For additional info call our affordable DSTV satellite dish installations in Cape Town on 087 551 0804!
The Best in TV Aerial Installations in Cape Town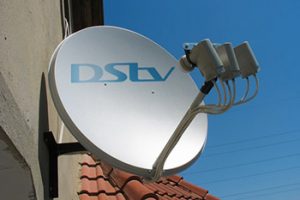 Our company deals with all types of aerial systems setups that will enable you to receive digital and terrestrial channels. Our accredited aerial installation experts will install the correct aerial for your premises and align it for the best signal reception which will result in a pleasurable viewing experience. We eliminate the possibility of receiving a fuzzy reception by using the correct power supplies, attenuators, and amplifiers. Our TV aerial installation service can easily fit in your satellite, allowing more than just a single TV in your home, with different simultaneous broadcasting access. We additionally do communal satellite and TV aerial installations for businesses, offices, and apartment blocks.
LNB Alignments and Installations
The installation of the LNB in a DSTV setup is something which is in most times overlooked which can be problematic when you are interested in viewing some certain channels. Our approved LNB installation expert in Cape Town will effectively connect your dish to the decoder, preventing any reception loss.
Our satellite and aerial service operates throughout the week and offers same-day service. You can also hit us up for your dish and aerial repairs. Call us today on 087 551 0804 for more information or leave us a message on the 'contact us' option on our page and we will get back to you ASAP!